Oswego Fire Department History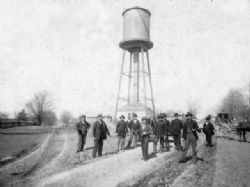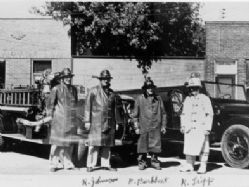 The Oswego Volunteer Fire Protection District began as a village fire department after a fire that destroyed the Congregational Church in Oswego in 1893. On July 17, 1895 the village purchased a hose and hose cart, and by August 28 of the same year, a fire company was formed. A hose house was added to the town council house at 65 Washington Street in June of 1897. In 1898 a bell was placed in a tower atop the house to signal the fireman for a call. This bell is now in front of Station 1 on Main Street in downtown Oswego.
Following a devastating fire that destroyed several buildings at a local farm, area farmers decided something had to be done to protect their interests. In 1936, the Oswego Fire Protection District was formed by voter referendum, covering all of Oswego Township and part of Will County. The district now also covers the majority of Na-Au-Say Township and a portion of Bristol Township. Andrew Pierce, Glenn Leigh, James Steward and Wally Davis were appointed the first commissioners.